We're an

Outcome-Driven
Digital Marketing Agency
We're a leader in sensible Digital Marketing 
SpreadFunnel is a Digital Marketing Agency, offering Full-Service, Standardized packages or Individual Services: CRO, SEO, PPC, Social, Website & more.
We know what it takes to get sustainable results online. Real, measured, attributable results. Therefore, before we implement robust tracking & closely monitor the most relevant metrics – in context. Whether it's Leads or Revenue, attributed per campaign & variant – we extract the most meaningful high-level insight while monitoring important in-depth metrics and relationships.
Marketing can be very hit or miss, expensive and horribly mismanaged. Consequently either rendering campaigns and their results unsustainable or indeed failing to perform at all.
That is the core disconnect SpreadFunnel aims to bridge, by offering serious businesses no-nonsense marketing solutions.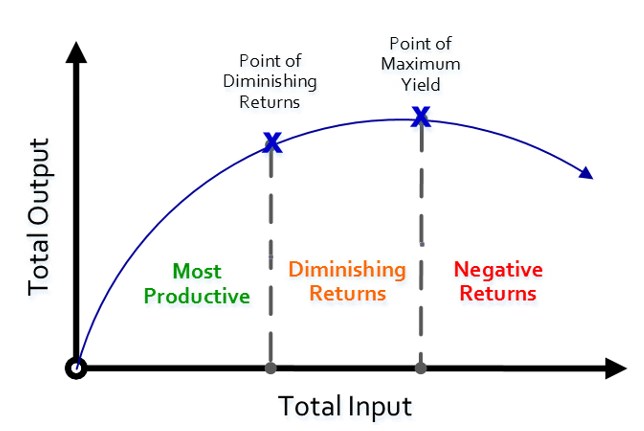 In other words, through our years of experience, we've learned a lot about helping businesses grow and scale. Namely, one of the most important lessons being EFFICIENCY.
For instance: no "cutting-edge, VR-AR, AI driven 3D-360, blockchain-powered" shiny gimmick will serve as a solid Digital Marketing strategy.
Or indeed, even a useful campaign for your business necessarily.
Unless, of course, you're Apple, Nike or Coca-Cola.
But they long surpassed the point of diminishing returns. They NEED to run ROI negative campaigns to stay at the top. And yes: they're impressive, and flashy – and it doesn't even mean you can't have campaigns and gimmicks of your own that dazzle. However, you definitely can't afford to spend on negative return efforts while you haven't the solid foundation of your most productive, industry-standard marketing strategy. As intuitive as that may sound, we've seen it way too often in this space.
So we're not going to make grand claims of 10x-ing your business or next-gen tech as a flashy reason to work with us. They have their place. As a matter of fact we too innovate with our clients where it's sensible to do so. Yet we do not put the main emphasis on these lottery-ticket campaigns when your business – and most others – still need a solid marketing foundation in this day and age but come across 99 gurus for every serious agency that could serve them appropriately.
READY TO GROW & SCALE? GET YOUR FREE PROPOSAL
SpreadFunnel Marketing delivered on successful Internet marketing campaigns for businesses ranging from local-, home services- & trades-businesses to luxury products, public personalities & complex businesses – at scale. We're here to do the same for your business. Request your free quote, and experience growth & scaling – sustainably!
STEP 1

Scope

Defining the challenge, goals & requirements

STEP 2

Discovery

In-gathering of relevant digital assets & information

STEP 3

Strategy

Marketing Strategy – from product-market fit to scaling & sustainability via the industry standard tools & techniques

STEP 4

Design

Graphics- , Motion(Video)-, Web- | We plan & implement:  Content & AD Creatives, Funnels/Customer journey & more

STEP 5

Development

We build the campaigns. Robust tracking, Pages, Ads, Emails, Social Media, Processes, Automations & Integrations

STEP 6

Launch

Bringing to market. Everything built, is tested, launched & monitored.

STEP 7

Optimization

Optimization based on market reception & shifts. 
Please fill out with your experience with me in the roughly 2 years we've worked together.

Please fill out with your experience with me in the roughly 2 years we've worked together.

Please fill out with your experience with my working with you Dariia. Thanks!

I'm a high performance coach from Montreal, Canada & I've been working with Roland for a little over a year now. I really enjoy working with him: he is very accessible and really detail oriented – very easy to work with all-round. […] He always knows what he's talking about and he explains everything in a way that's easy to understand & clear. I would recommend him, any time.
Check out our Portfolio highlights & in-depth case studies.
Find out how we can help GROW & SCALE Your business.
Want to discuss creating your own campaign?